---
Bonus wallet. Claiming EMPIRE777's Casino Bonuses like Free Spins and Free Credit has never been easier, thanks to the Bonus Wallet. empire777 free credit rm30
Introduction
EMPIRE777's Bonus Wallet makes claiming your casino bonuses like 100 Welcome Bonus and RM30 Free Credit even easier! Trusted Online Casino in Malaysia EMPIRE777 wants its players to have the best gambling experience when betting in their online platform. That's why they launched a special feature called the "Bonus Wallet". It's a special feature designed to help players keep track of EMPIRE777's casino bonus and promotions.
Casino Bonus and Promotions
But first off, what exactly is a Casino Bonus and why would I need the help of a 'Bonus Wallet' to keep track of it?
What is a Casino Bonus?
Casino Bonuses serve as promotions to entice players to engage in casino activities. They encompass various forms such as Free Spins, Free Credit, Welcome Bonus, and more.
Essentially, it parallels receiving free chips at a brick-and-mortar casino. To acquire the bonus, accept the terms and conditions. Upon crediting your account, it becomes additional credit for further bets.
Terms & Conditions, Wagering Requirements
All online casino bonuses have their own terms and conditions. online slots real money Part of these terms and conditions are the Wagering Requirements.
What are Wagering Requirements?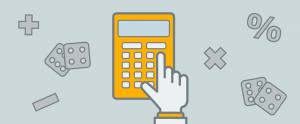 Wagering Requirements
The total amount of money that players must bet so that they can withdraw their winnings. Also referred to as turnover empire777 sign up
Example:
If you make a deposit of RM100 and the wagering requirement is 30x, you'll need to make a total of RM3,000 amount in bets before you can withdraw your winnings.
Another Example:
You claimed EMPIRE777's RM30 Free Credit Bonus.
Now you have RM30 Free Money to play with, and you used it to make bets in a Slot Game.
You won! Now you want to withdraw your winnings.
Let's say you won a jackpot using the RM30 Free Credit and you want to withdraw your winnings!
Satisfy the Terms & Conditions you agreed to before claiming the bonus.
In the case of the RM30 Free Credit, you must make a deposit equal to your current balance.
Complete the Wagering Requirements
Complete the Wagering Requirement as stated in the Terms and Conditions of the bonus.
The Wagering Requirement will depend on the Game Type that you chose to use the Free Credit with in the first place.
In this example, you chose Slot Games. how to deposit empire777
Slot Game = 30x Wagering Requirement
Example: You Win a Total of RM100
Deposit RM100 + (Bonus RM30 x 30 [Slots]) = RM1, 000
Wagering Count 100% of Bet Amount
Total Wagering Requirement is RM1, 000
What is this at Empire777?
Now you know that claiming Casino Bonuses isn't as easy as it sounds. Yes, players still want to get as much bonus they can. But it can get quite confusing if the player's balance is combined with Bonus and their winnings.
EMPIRE777's e Wallet Bonus aims to make everything bonus-related easier for its players! As of 2017, all bonuses claimed by the players will be received through their e Wallet Bonus.
How does this Work?
1. Claim the Bonus
Go to EMPIRE777 Casino's Promotions Page and get any bonus you want! For this example, we'll be claiming the 100% Welcome Bonus.
Upon claiming the bonus, select the game type you want to use the bonus on. This will be the same game type that you will use to finish the wagering requirements. Sign up now to claim the BONUS!
2. Receive the Bonus
The Bonus will then be received in your e Wallet Bonus!
You can see this in the sidebar when you log in to your account.
CASH (Cash Wallet) – current balance and winnings (not bonus winnings)
BONUS (Bonus Wallet) – total bonus money
3. Withdraw your Winnings
If you want to withdraw your bonus winnings, you'll have to complete the wagering requirements first.
This is where the e Wallet Bonus comes in handy.
Only when you've fulfilled the wagering requirements will your bonus winnings be converted to the Cash Wallet.
EMPIRE777's User Bonus Info
An easier and more informational way to keep track of your bonuses and wagering requirements is through the User Bonus Info.
To access the User Bonus Info, click MY ACCOUNT.
There, you can see the Bonus Info that documents all the bonus-related information in your account.
Here you can see the Wagering Requirement Progress for each bonus.
ID – tracking ID of each transaction
Reason – which bonus was given
HANDOUT – 100% Welcome Bonus, Reload Bonus, Special Bonus, Campaign Bonus
REBATE_CASH & WINNING – Rebate Bonus
FREE_BET – RM30 Free Credit/Sign Up Bonus
VIP_BONUS – VIP-exclusive Bonuses
Requirement – shows the number of successful bets and the wagering requirement you have to finish.

Ex: 2/8

2 – Successful Wager

8 – Wagering Requirement

If it shows 2/8, then player still has to make 6 wagers to complete the turnover.

Converted – shows amount of bonus converted to cash after finishing the wagering requirement.
Easy, right?
Why Use EMPIRE777's Bonus Card Case?
The e Wallet Bonus allows players to know:
If the bonus is already credited to your account

How much bonus money they got

How much bonus winnings they won

If they've finished the wagering requirements

How much more to bet before they complete the wagering requirements

What amount of bonus has been converted to Cash
Not only does this make everything easier, but it also solves the usual bonus-disputes between players and operators.
This proves that EMPIRE777 is a trusted online casino!
Frequently Asked Questions (FAQ)
Q: Does this work for all casino bonuses?
A: Yes, as long as it's a promotion or bonus from EMPIRE777 Casino, you can keep track of it using the e Wallet Bonus in your account.
Q: Will the RM30 Free Credit Bonus be credited to the Bonus or Cash Wallet?
A: The Free Credit or Sign Up Bonus is distinct, credited as Free Cash, and visible in the Cash Wallet. Tracking is possible through the User Bonus Info page, where Free Cash appears as FREE_BET.
If you claim your first bonus at EMPIRE777 Casino, it will be instantly credited to your Bonus Wallet!